Hip and Stomach Relief
"I was referred to Dr. Burke by a naturopath for pressure treatment of a persistent abdominal pain. Through change in diet and regular chiropractic adjustments, the pain lessened. I am also experiencing separate benefits- sleeping better and generally more aware of slouching (especially over the keyboard). It was often difficult for me to get to Chestnut Hill 3x a week but was always worth it. After just 3-4 weeks my posture has greatly improved, the abdominal pain has decreased, and I am sleeping better. I had previously never been inclined to visit a chiropractor and now I am already convinced to make it a regular part of my life." - Alyssa G.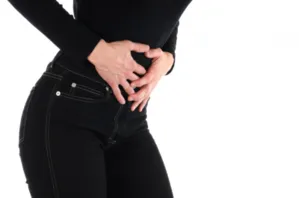 "Since receiving care at Newton Chiropractic Centre, the pain has almost gone from my hip. I can now drive long distances in the car. An obstacle I had to overcome to continue care was the commute of about 45 minutes (each way). A surprise benefit to receiving care that I was not expecting was relief in my lower back such that I can now sleep on my stomach. Thank you! Thank you! Thank you!" - J.F.R.
"My wife finally had enough of my complaints about my problems with my stomach. She told me I had to go with her to her next appointment with Dr. Coleman. Dr. Coleman immediately began working on the problems I constantly had with my stomach. Just like my wife I have been to a medical doctor about the acid reflux, indigestion, and diarrhea with very little results. He also gave me medications, which only temporarily helped my problems. I started going to Dr. Coleman. He told me I had a subluxation in my mid-back, neck, and lower back which were causing the problems with my stomach as well as other health problems I was having. He began doing treatments and within a very short time, my stomach problems ceased. My wife and I are very happy with the results from experiencing Dr. Coleman's belief in a healthy life through Chiropractic. We both highly recommend him to anyone who has experience debilitating pain and health. He can make you healthy and pain free!" - Jason